"

Ivy Ford, ' Chicago's Blues Kitten'"
Ivy Ford versatile, talented, an old soul. From singing the blues to being sultry, she is an indigo artist who's gift connects those who are around her and those who listen. Whether leading a full band or serenading a small audience solo on stage, Ivy Ford has an energy and entertainment factor above the rest.
Ivy Ford kick started her career , opening up for Buddy Guy in 2015. Since then she's performed bi-coastal North and South, ranked in the top 40 of the International Blues Challenge and released three original albums solely written and produced, herself. 
October 2019, Ivy Ford amplified her moniker from the 'Chicago Blues Kitten,' to the official ''International Blues Kitten,'' making her debut in Thunderbay Canada.
And all this is just the tip of the iceburg
She's a red lipstick wearing, guitar slinging showWOMAN to remember!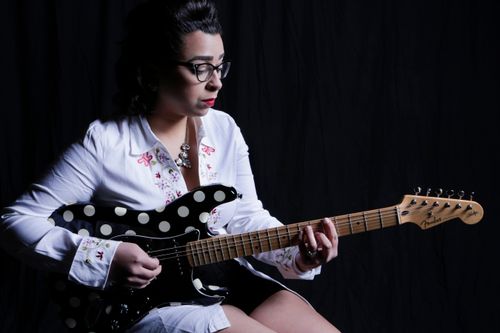 Ivy Ford newest song and album title track, "Harvesting My Roots,"
music video